Confession time though: I used to be a terrible cook. Like, really really bad. Luckily, there was something about being forced to cook for myself that meant I had to get better, and do it quick. I now consider myself pretty handy in the kitchen, and cook most of my meals myself. I don't eat out that often and actually prefer my own cooking a lot of the time. The secret to success in the kitchen? Confidence, and practice.
Throwing together healthy meals shouldn't be too time consuming or ridiculously expensive. Spend some time in the kitchen, understand what flavours work together and try to hit your macros with each meal – protein, carbs and healthy fats. I am forever adding extra veg to whatever I'm cooking, both to stretch the recipe further and to make it healthier. I'm no nutritionist, but I've always abided by the philosophy of the more veg I can cram in, the better.
Over the last few years, I've gotten my cooking routine down. I usually spend a solid chunk of Sunday afternoon cooking for the week to come, and I always make sure I've got something in the freezer ready to go for those nights when I'm stuck at the office late or want to spend some extra time at the gym. It's become a relaxing ritual for me, and a way to make sure my weekend was semi-productive, even if it mostly consisted of Netflix or a hangover. These three easy recipes have been tried and tested over the years, and are now my Sunday cook up go-tos. Bon appetit!
Easy, filling and so delicious for autumn and winter. This works best when cooked slowly in the oven on a lower heat, but also works over the stove just gently simmering. Serve with cous cous and green beans.
2// Donna Hay's Spicy Lentil and Chorizo Soup
Another great one for winter, this soup is relatively quick to pull together. Serve with crusty sour dough.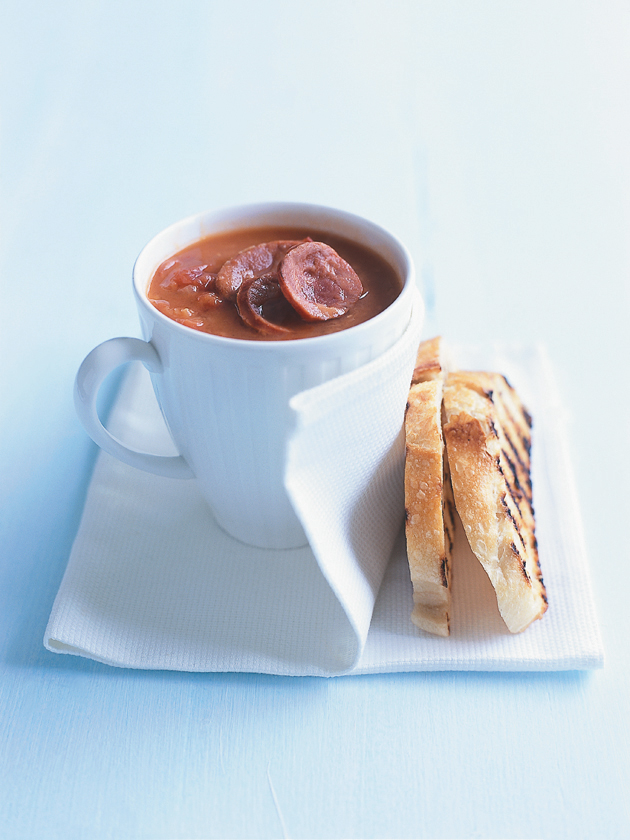 I am a frittata fiend. It's so simple yet so delicious. I also add grated zucchini to this one, just make sure you remove most of the moisture by squeezing the grated zucchini in paper towel. No one likes a watery frittata! This is a great base frittata recipe – the simplicity of eggs and cheese makes frittata a great vehicle for veggies and protein. Try pancetta, bacon or smoked salmon.
What are you go-to recipes – do you cook much? x