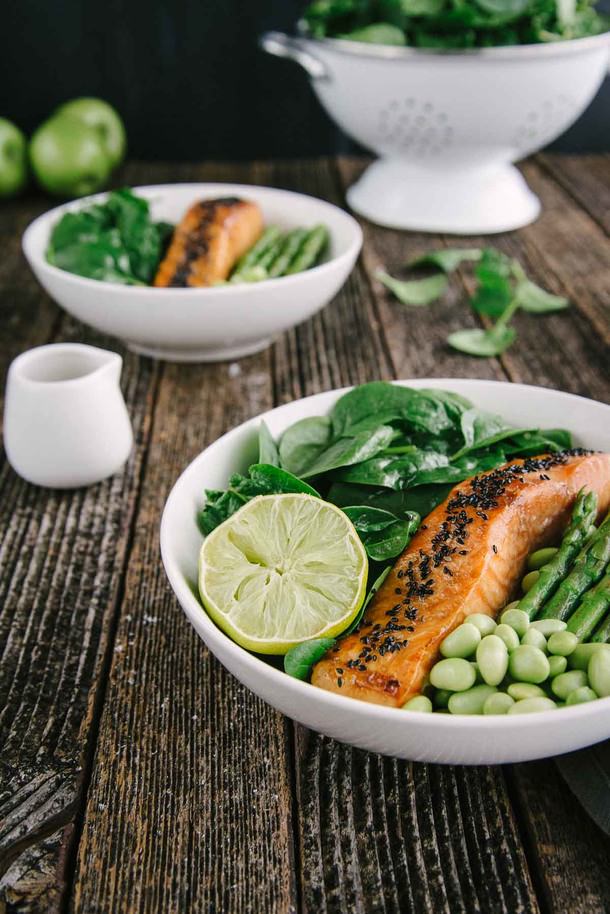 I've lived in a lot of different share houses over the last few years, and have cooked for myself for much of that time. I've picked some really useful tips and tricks for feeding yourself, and just yourself, in a healthy and delish way. Pop over to my food board on Pinterest for some thought starters!
1// Batch cook!
I usually reserve Sunday afternoon/evening for cooking up something that can be reheated during the week and will yield at least a few serves. Don't worry about dividing the ingredients for just one person. Go right ahead make that curry that serves four. Divide up individual portions to keep in the fridge, freeze what you won't eat before it will go off, and enjoy the extra time through the week that you'll gain from not having to cook every night. My favourites for a big Sunday cook up are frittata or quiche, risotto, bolognaise, curry, soup…
2// Know what you eat the most of, and keep those items on hand. 
This is mostly about keeping staples in your cupboard. I try to have tinned tomatoes, pasta, tuna, rice, peanut butter, long life milk, soy sauce, honey, and garlic in the pantry. I keep bread stocked in the freezer, eggs, baby spinach and at least one form of vegetable and greens in the fridge. Doing this means I can usually scrounge a few different meals on those occasions when I can't be bothered hauling to get groceries. I can think of at least five different meals I can make using those ingredients. Add in the other odds and ends you've got on hand, and get creative!
3// Use herbs and spices for flavour.
Dried herbs and spices liven up any meal. Not sure how much to use? If I'm working with dried herbs, a good rule of thumb is a third of the quantity you'd use if they were fresh. Dried herbs are much more pungent than fresh, so adjust the quantity accordingly. Start off slow, and remember that you can always add more, but it's much harder to remove herbs once they're in a dish. Staple herbs and spices that I have on hand include basil, oregano, cumin, dried and fresh ginger, fresh garlic, dried chilli flakes, turmeric and sumac. Versatile fresh herbs include coriander, parsley and rosemary or thyme.
4// Everything goes in salad.
I mean everything. Got berries that need to be used? Chuck them in with some cucumber, greens, walnuts and shredded chicken. Greek yogurt out of date tomorrow? Mix through some herbs and use it as a salad dressing (extra delish with cous cous). Toss in nuts and seeds for added crunch, use leftover cooked veggies to make your salad a bit hearty (as much as a salad can be), toss through brown rice to stretch it out another serving. They might say that you don't make friends with salad, but I've really found the opposite to be true.
5// Treat yo'self!
Just because you're only cooking for one doesn't mean you can't enjoy cooking and eating. It's so much easier to justify expensive cuts of meat when you only need to buy enough for one, or buy expensive oils, dressings and spices when you know you're the only one using. Go on, spend a little extra on pink Himalayan salt, caramelised balsamic or really high quality chocolate. It's so worth it in the long run.
Any other cooking for one tips to add? x
*Image via The Hungry Australian.